This Bhutan tour with a five-day trekking itinerary is an example of what you can see and explore. We are happy to customize all tours to your interests and wishes!
Bhutan Trekking Tour on Druk Path Trek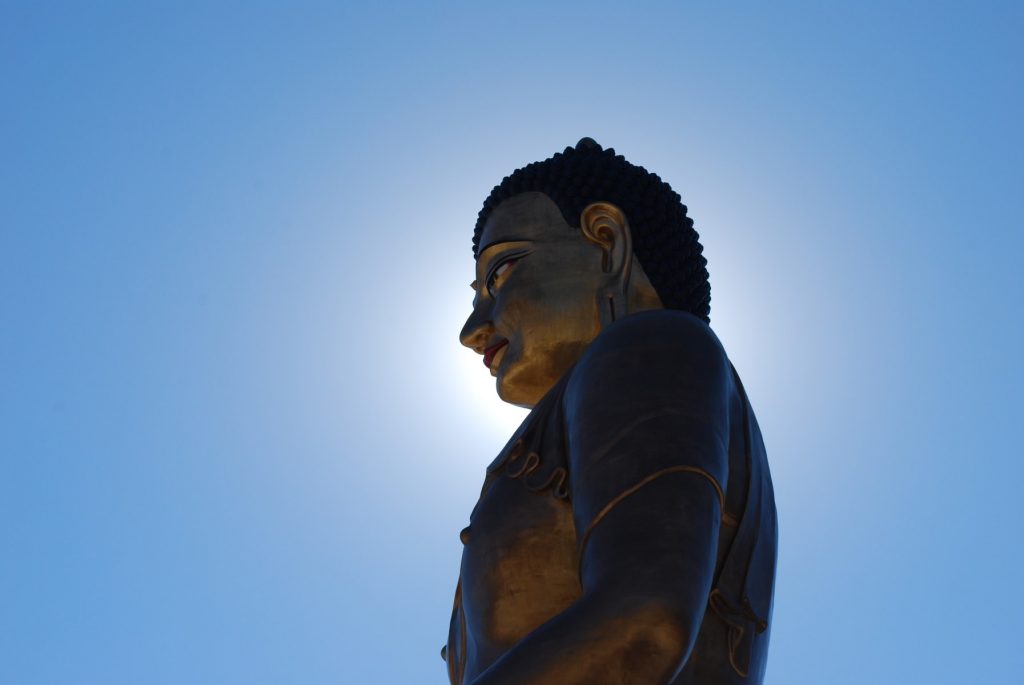 Paro
The flight to Paro is one of the most spectacular flights in the world, with an ever-changing panorama of some of the highest mountains on earth. You will meet your guide at Paro airport. Depending on your arrival time, you can visit the National Museum of Bhutan. The museum is housed in an old watchtower known as Ta Dzong, built in 1649. The next stop on this day is the Paro Dzong or also known as Rinpung Dzong, built in the 17th century. This visit will give you a first insight into the religious culture of Bhutan.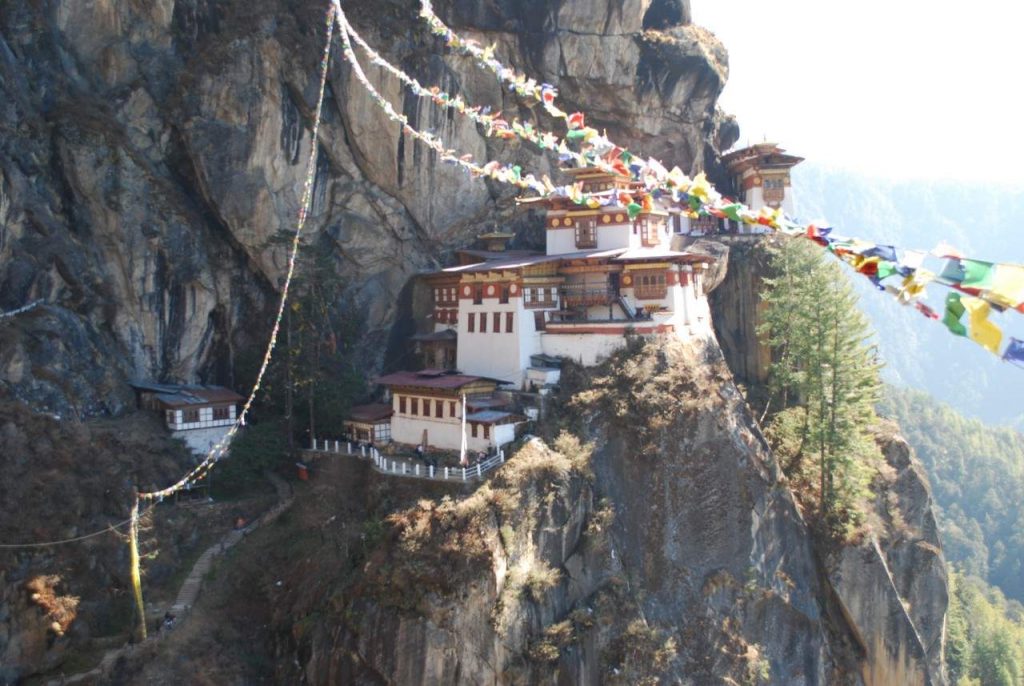 Tiger Nest
Today is a special day of your trip to Bhutan: you will visit the spectacular Taktsang (Tiger's Nest) Monastery, perched on a cliff, 3,120 meters above Paro valley. After breakfast, you will drive to Ramthangkha which is located in the north of the Paro valley, from where you will start your hiking trip to the Taktsang Monastery (Tiger's Nest). The trail leads through a beautiful pine forest, where many of the trees are decorated with Spanish moss and fluttering prayers flags.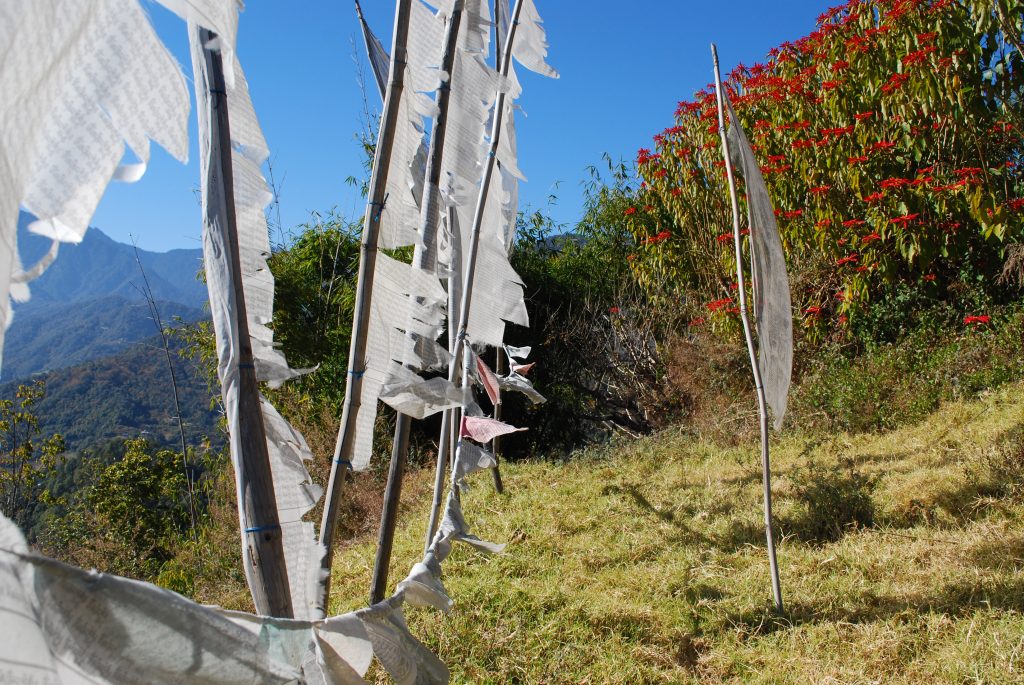 Jele Dzong
First  day of hiking  from Paro National Museum (2,450m) to the campground below the Jele Dzong (3,435m)
Hiking time: 4-5 hours, Distance: 8 km,  Ascent: 1,068m, Descent: 82m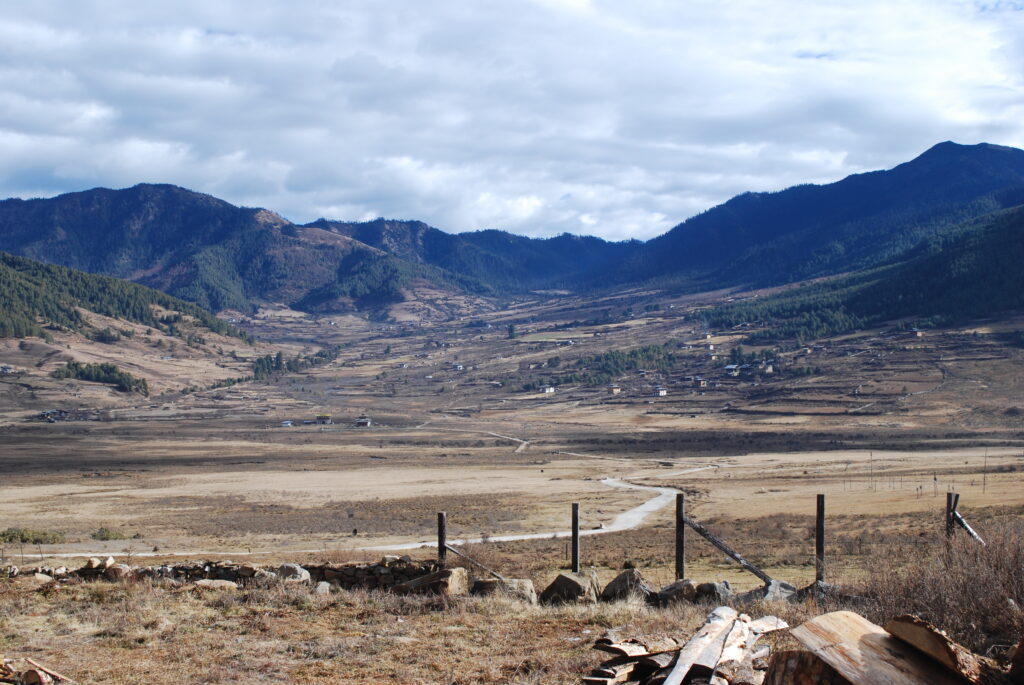 Jimgelangtsho
Second day of hiking from Jele Dzong (3,435m) to Jimgelangtsho (3,880m)
Hiking time: 6-7 hours, Distance: 14 km, Ascent: 580m, Descent: 295m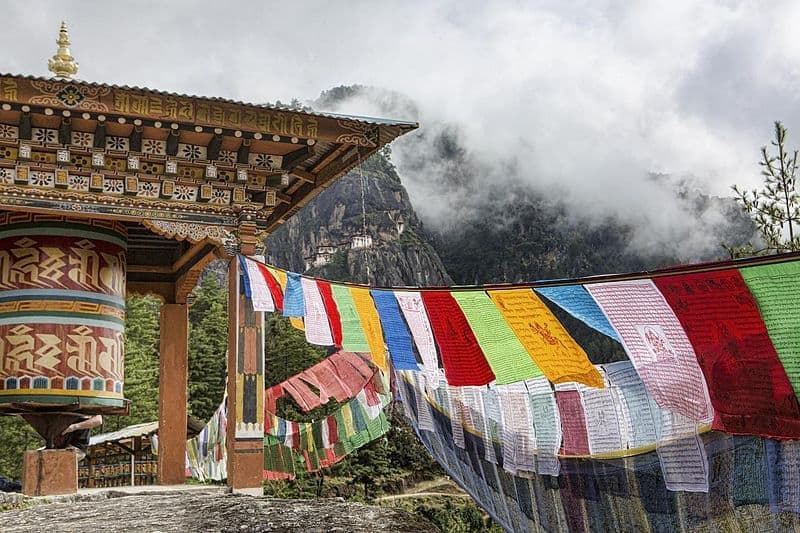 Simikota Tsho
Third day of hiking from the Lake Jimilangtsho (3,880m) to Simikota Tsho (4,090m)
Hiking time: 4 hours, Distance: 11 km, Ascent: 820m, Descent: 400m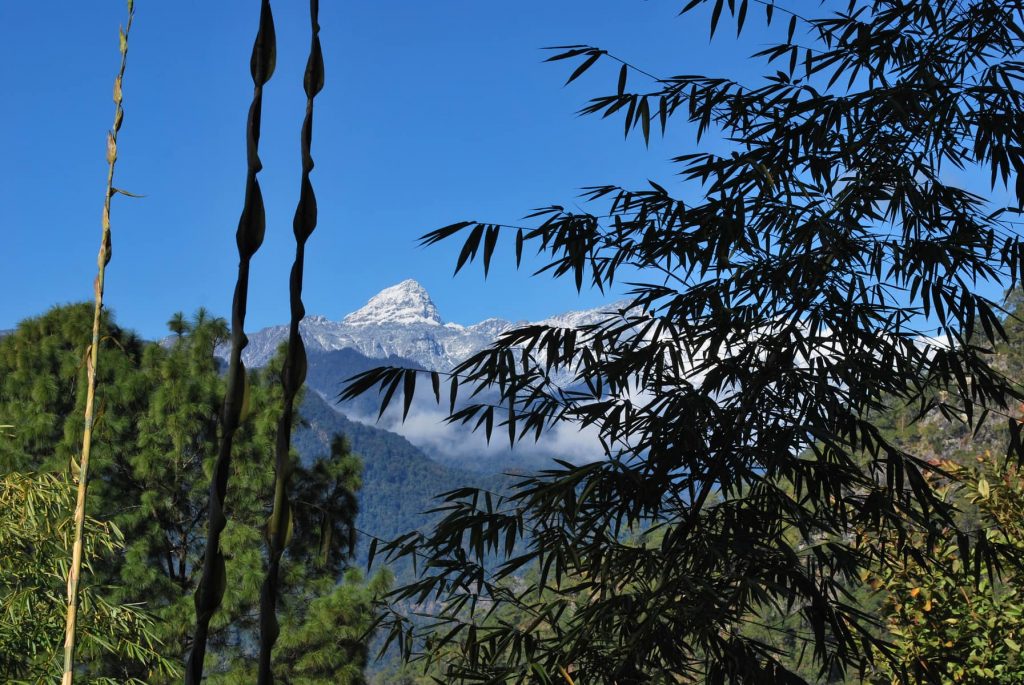 Phajoding
Fourth day of hiking from Simikota Tsho (4,090m) to Phajoding (3,690m)
Hiking time: 4-5 hours, Distance: 10km, Ascent: 510m, Descent: 405m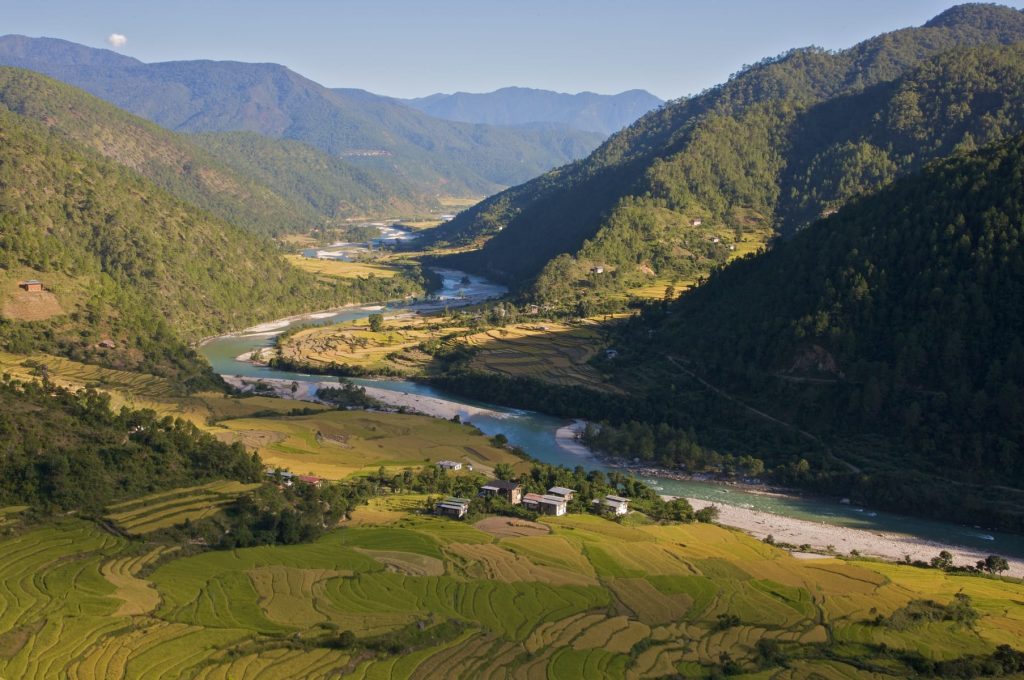 Thimphu
Fifth day of hiking from Phajoding (3,690m) to the Radio Tower (2,818m)
Hiking time: 3-4 hours, Distance: 8km, Ascent: 0m, Descent: 872m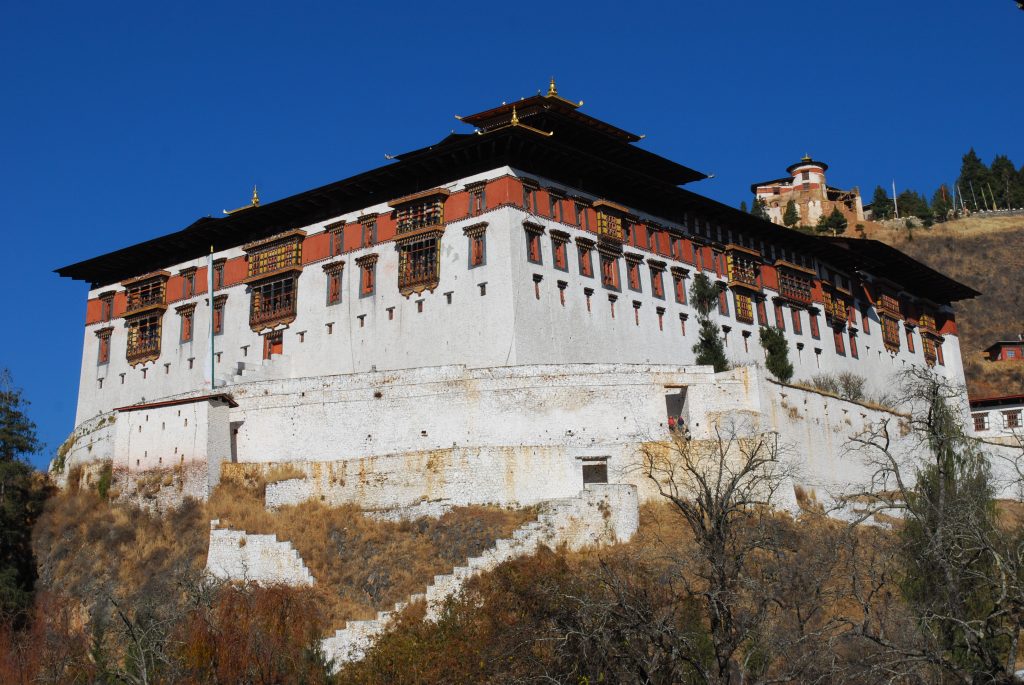 Thimphu – Paro
Today you will finally reach the capital of Bhutan Thimphu. Did you know  that Thimphu has no traffic Lights, which makes it one of only two capital cities without traffic lights.
In the morning you will visit various cultural sites, starting with the Folklore and Heritage Museum: here you will experience the Bhutanese way of life. Likewise, there is the Arts and Crafts Institute, a training center where students are being taught in the different arts like painting, wooden crafts and sculpture.
In the late afternoon you will drive back to Paro.
Departure
Drive to Paro airport. Departure.
Heike R.
Red Lion Bhutan-Nepal Tour 2023
"The trip was perfectly organized. Both in Nepal and in Bhutan, our guides were very helpful and friendly and always there for us. We felt we were in good hands with them. For us it was a very nice and impressive journey with many impressions and nice encounters."​
Arne T.
Red Lion Bhutan Tour 2019
"The entire process of the Bhutan trip went like clockwork, from flights to accommodation to all activities. …"​
A. D.
Red Lion Bhutan Tour 2018
"Our Bhutan trip was excellently planned in conjunction with the Bhutanese tour operator Red Lion. Several very individual wishes were taken into account in the itinerary and we had an excellent guide on site. Instead of staying in hotels, we mainly chose homestays with Bhutanese families and thus repeatedly made impressive contacts with the locals. So the time in Bhutan was one of the most impressive trips we have experienced. Free educational opportunities, free health services and a way of life in harmony with the environment and nature - we can learn a lot from the people of Bhutan."
Horst & Anke K.
Red Lion Bhutan Tour 2018
"Our guide Pema spoke German very well and had a high level of general knowledge. This enabled us to learn a lot about the country and people of Bhutan. At this point we would like to say a special thank you to Bhutan Red Lion Travel, Mr. Gasy Lhendup, for the perfect organization on site. The farewell evening in Paro with the traditional farewell gift will not be forgotten. With our guide Pema and our chauffeur Tashi, we had two experienced, prudent and courteous people at our side."