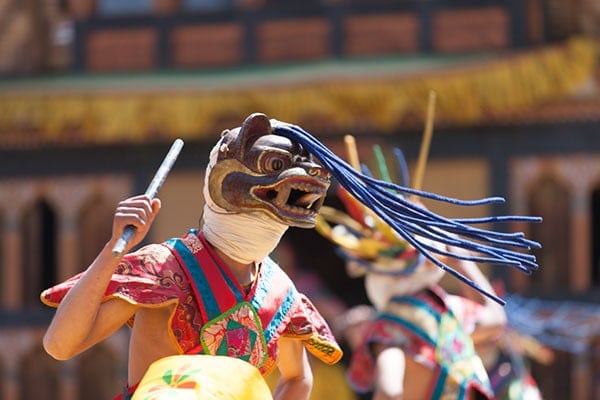 Festivals in Bhutan are famous for its colorful and vibrant setting. These festivals are celebrated throughout the year across the country. Around 150 of these festivals were celebrated during the year.
Festivals in Bhutan are also known as "tsechus", and are an important part of the culture and traditions.
Tsechus are characterized by colorful masked dances, music and religious ceremonies. Festivals in Bhutan are attended by both locals and visitors from all around the world. Some of the most popular festivals includes the Paro Tsechu, the Thimpu Tsechu, the Punakha Drubchen, the Wangdue Phodrang Tsechu and the Jambay Lhakhang Drup.
One of the largest and most famous Festival in Bhutan is the Paro Tsechu festival which take place every year in March or April. The Paru Tsechu festival features masked dances, traditional music, and the unfurling of a giant thangka (religious painting) that is believed to bless.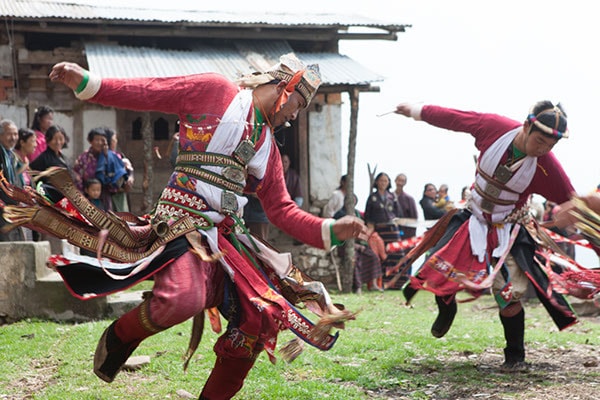 The Thimphu Tsechu is a unique Festival in Bhutan which take place every year in September or October in Thimphu the capital of Bhutan. The Thimphu Tsechu features colorful masked dances, traditional music and the display of rare and sacred artifacts.
Another famous Festival in Bhutan is the Punakha Drubchen festival which is celebrated in the Punakha Valley in February or March. This festival is dedicated to the patron saint of Bhutan, Guru Rinpoche. It features reenactments of historical battles and traditional dances.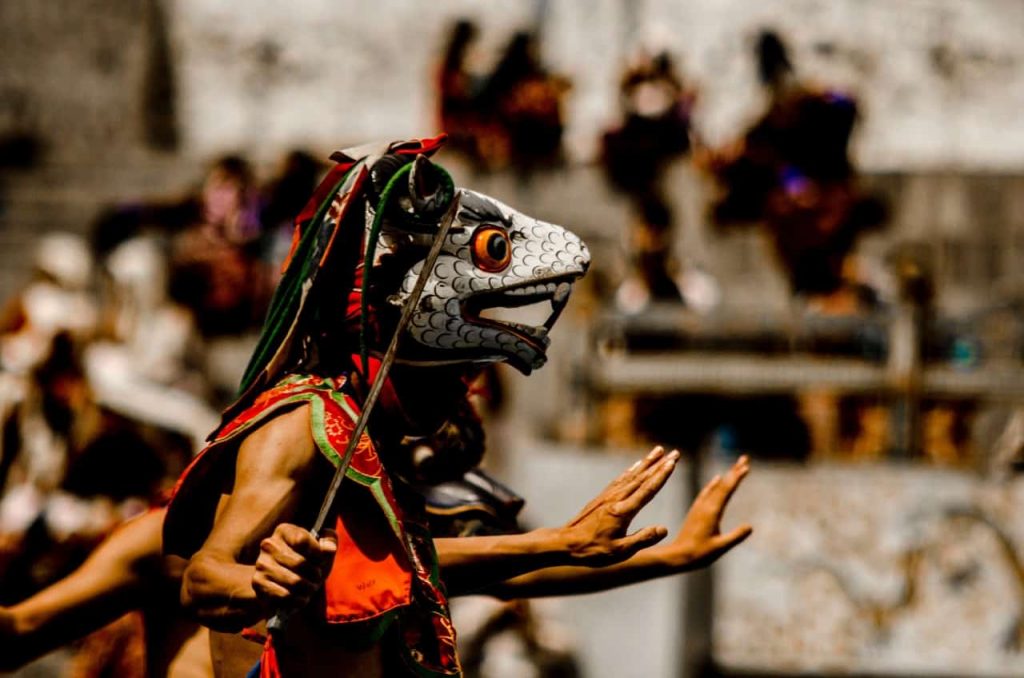 This Festival in Bhutan take place in the central town of Wang due  in September or October. Famous for its traditional dances, songs and mask performances, as well as a colorful procession of the sacred Thongdrol.
The Jambay Lhkang Drup festival is one of the oldest and most sacred Festivals in Bhutan and take place in the Bumthang valley every year in November. This festival is famous for its traditional dances, rituals and mask performances.
But doesn't matter which Festival In Bhutan, you want to visit, it is always a perfect way to experience the Bhutanese culture and traditions. However, it is important when you plan to visit Bhutan during a festival that you book your travel and accomodations well in advance as these festivals are very popular and attract large crowds.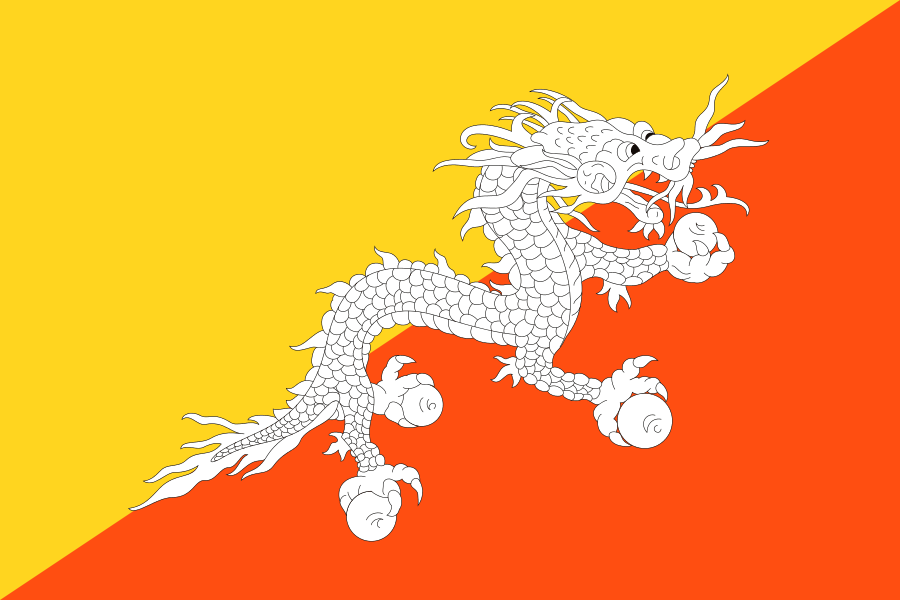 Independence Day in Bhutan is every year a special event which is worth to visit, when you are visiting Bhutan during this time. Bhutan celebrates its Independence Day every year on the 17th of December. This day marks the country's independence from the British rule, which was achieved in 1907. Bhutanese celebrated this day with great enthusiasm and patriotism aswell as various cultural programs, parades and flag hoisting ceremonies are organized throughout the country. Important to know is that this day is a national holiday, and some sights or other infrastructure in the country may be closed on that day.