(Example Tour)
This is a short, but very varied tour: You will see beautiful nature and great views of towering snow-capped peaks, isolated Dzongs (fortresses), monasteries and beautiful lakes full of fish. The hike from Paro to Thimphu will take five days. Due to their proximity to Paro and Thimphu it is one of the most popular trekking routes in Bhutan. The area is famous for its spectacular flowering Rhododendron forests in spring. During clear weather there are a breathtaking views of the Himalaya.
Our 9-day trekking tour itinerary is an example of what you can see and do. We are happy to customize all tours to your interests and liking!
9-day trekking tour on Druk Path Trek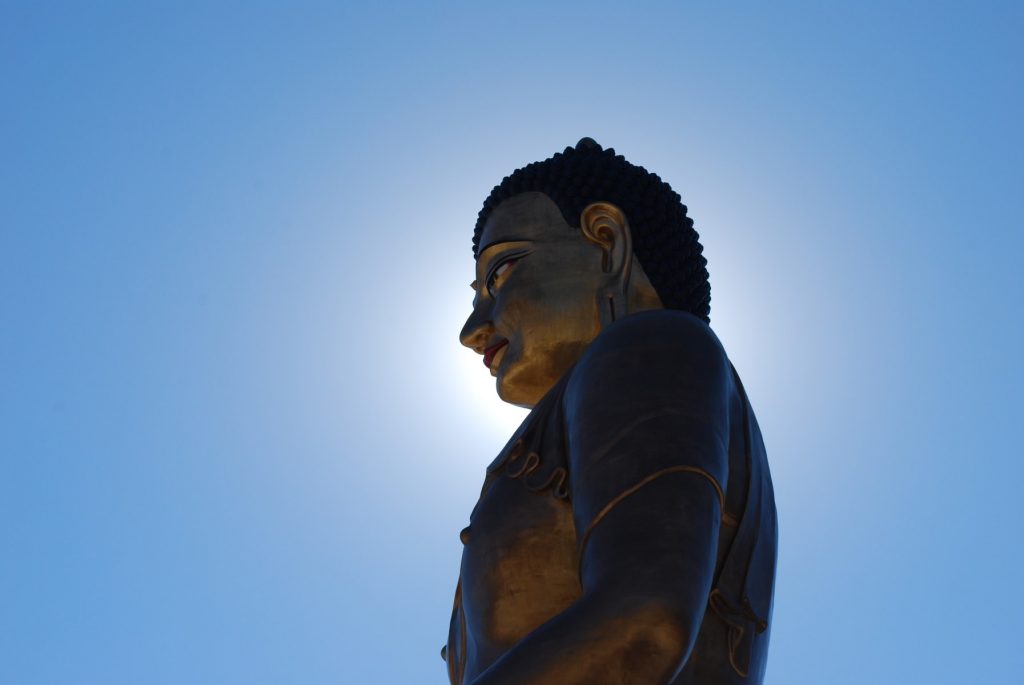 Paro
The flight to Paro is one of the most spectacular flights in the world, with an ever-changing panorama of some of the highest mountains on earth. After the visa formalities are clarified, you will meet your guide at the airport of Paro. You will drive into the Paro valley to your hotel. Here you will have time to set up in your room until lunch is ready. In the afternoon you will visit the National Museum and the Paro Dzong.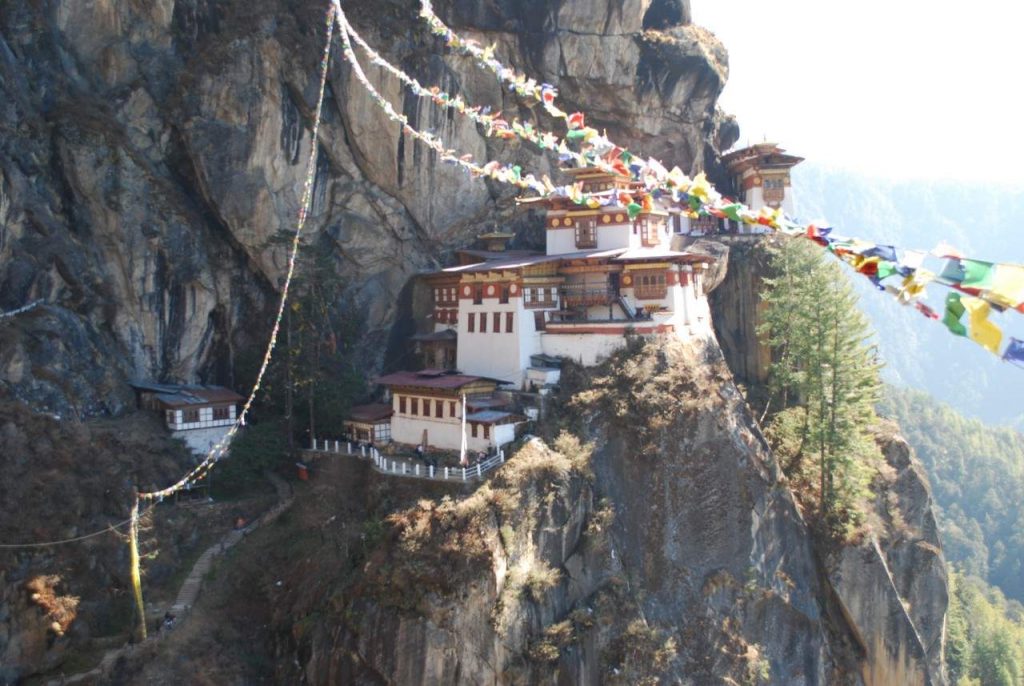 Tiger Nest
Today is a special day of your journey in Bhutan: you will visit the spectacular Taktsang (Tiger's Nest) Monastery, perched on 3,120 meters above Paro valley. After breakfast, you will drive to Ramthangkha which is located the north of the Paro valley, from where you will start your hike to Taktsang Monastery (Tiger's Nest). The trail leads through a beautiful pine forest, where many of the trees are decorated with Spanish moss and fluttering prayer flags.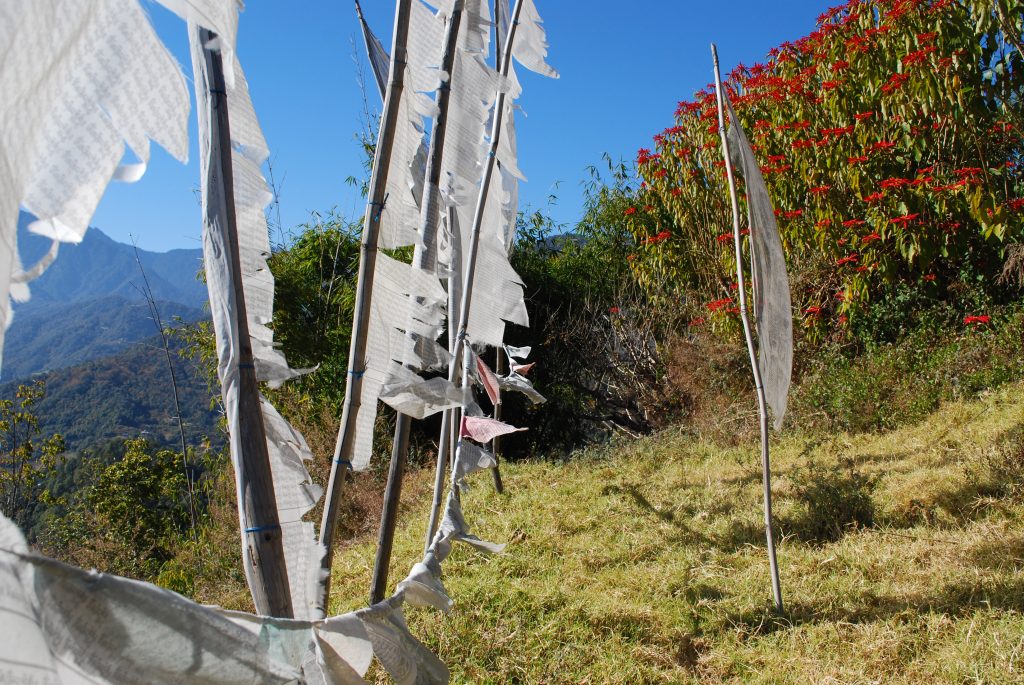 Jele Dzong
Hike from Paro National Museum (2.450m) to the campground below the Jele Dzong (3.435m)
Hiking time: 4-5 hours, Distance: 8 km,  Rise: 1.068m, Descent: 82m
Jimgelangtsho
Second day of hiking from Jele Dzong (3.435m) to Jimgelangtsho (3.880m)
Hiking time: 6-7 hours, Distance: 14 km, Ascent: 580m, Descent: 295m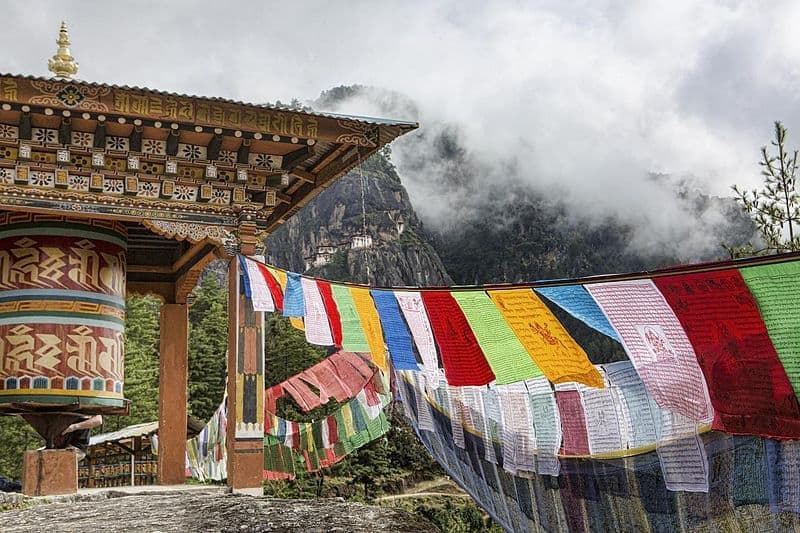 Simikota Tsho
3rd day of hiking from the lake Jimilangtsho (3.880m) to Simikota Tsho (4.090m)
Hiking time: 4 hours, Distance: 11 km, Ascent: 820m, Descent: 400m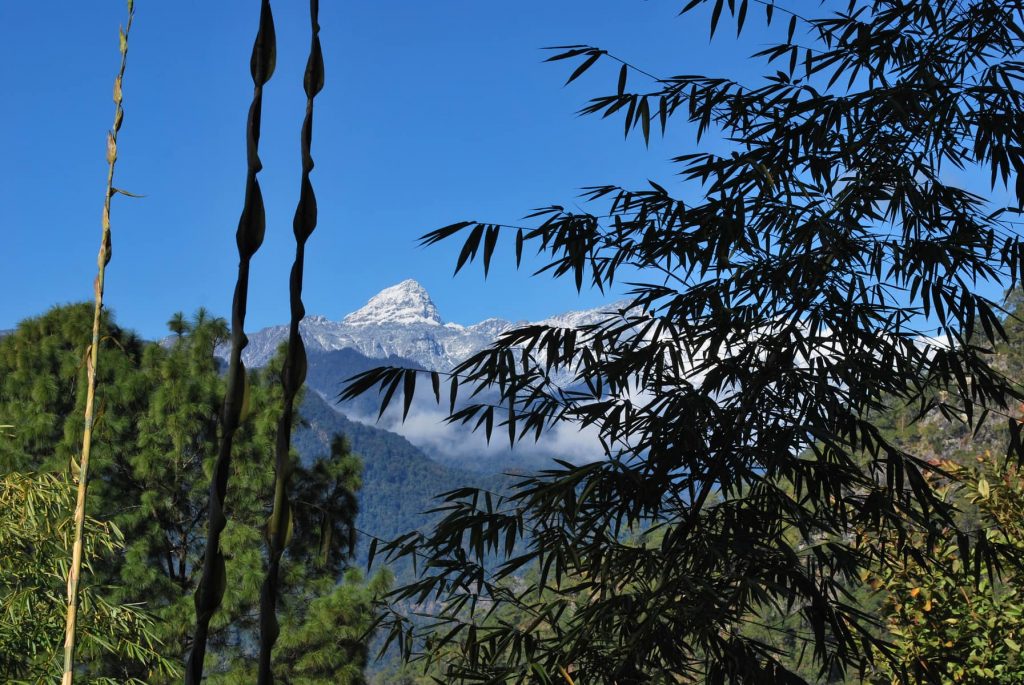 Phajoding
4th day of hiking from Simikota Tsho (4.090m) to Phajoding (3.690m)
Hiking time: 4-5 hours, Distance: 10km, climb: 510m, Descent: 405m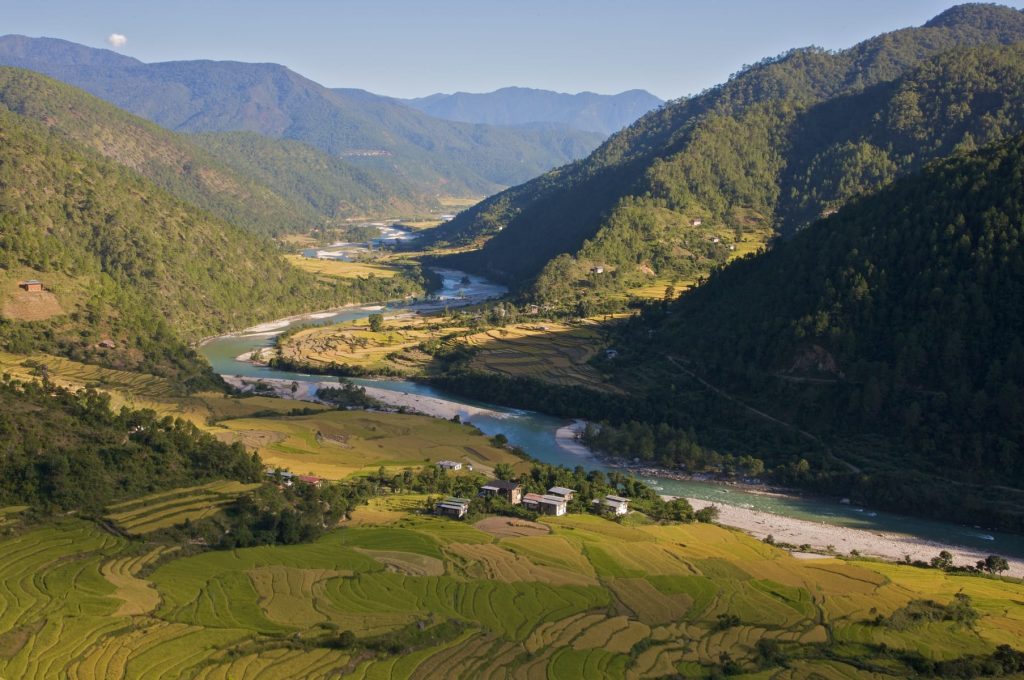 Thimphu
5th day of hiking from Phajoding (3.690m) to the Radio Tower (2.818m)
Hiking time: 3-4 hours, Distance: 8km, increase: 0m, Descent: 872m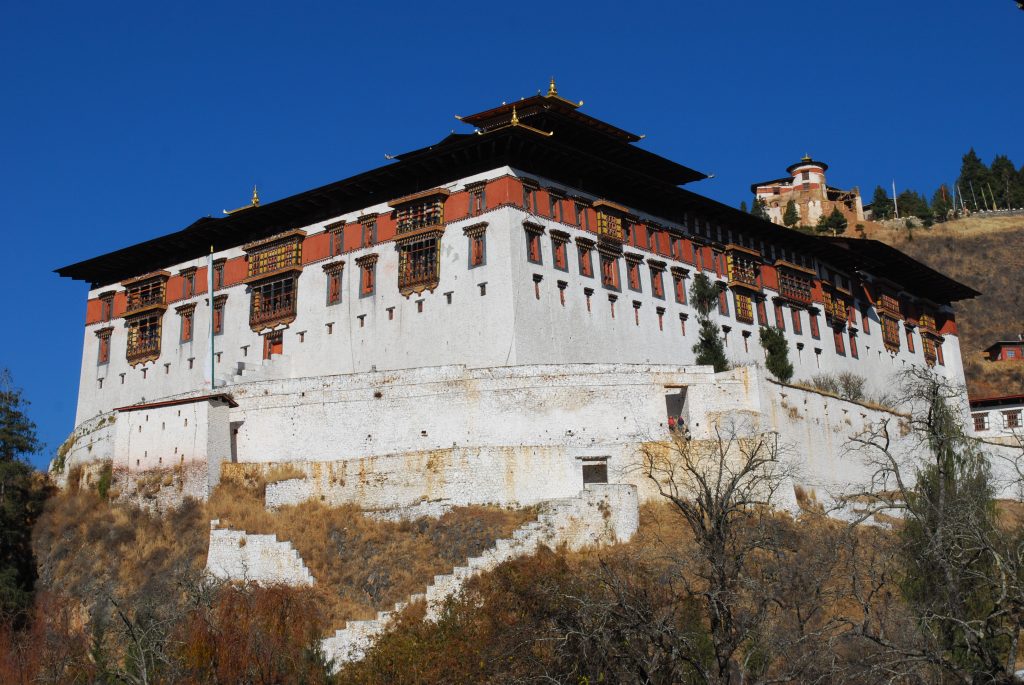 Thimphu – Paro
In the morning you will visit various cultural sites, starting with the Folklore and Heritage Museum: here you will experience the Bhutanese way of life. Likewise, there is the Arts and Crafts Institute, a training center where students are being taught in the different arts like painting, wooden crafts and sculpture.
In the late afternoon you will drive back to Paro to mix with local visitors in some well-known bars, which offer Bhutanese cuisine. You will enjoy a tasteful farewell dinner.


Departure
Drive to Paro airport. Departure.